Just a few notes about this year's Austin City Limits Festival….
Bands that lived up to expectations: M.I.A., Béla Fleck & the Flecktones, LCD Soundsystem, Spoon, Björk, Ghostland Observatory, Arcade Fire
Bands to follow up on: Crowded House, Cold War Kids, Arctic Monkeys, The National, DeVotchKa, Bloc Party
Bands that were unintelligible: Bob Dylan (even less so than usual) – but with 65,000 people around, it was a good finish to a rejuvenating three days of musical buffet.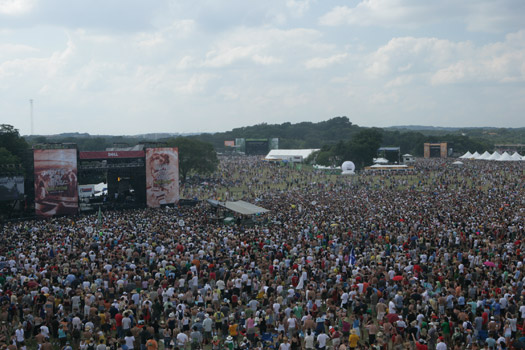 This and other photos from the Austin City Limits Festival site.